While mice are something you do not want in or around your home, keeping them away is much better than dealing with them once they get in (mouse control guide here)!
Some folks prefer to use certain scents to keep mice away from their home, which is a great idea, but what scent will keep mice away?
Let's take a look at 6 of the most common.
---
What you will learn in this post:
What scent will keep mice away
Frequently asked question
---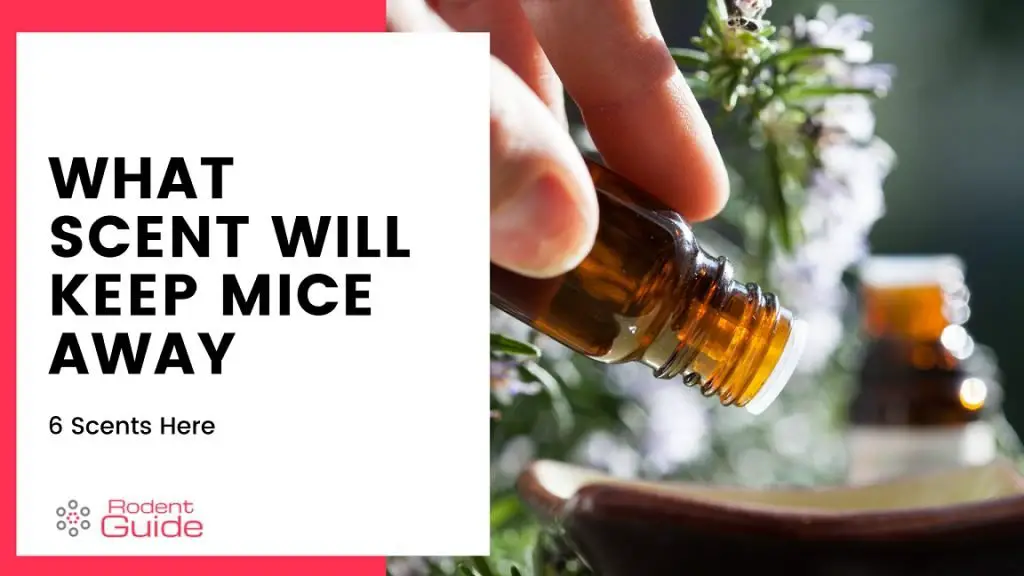 ---
What Scent Will Keep Mice Away? – These 6 Will Help
There is no doubt that the best way to keep mice away is by sealing mice entry points!
If a mouse cannot get into your home, you will not have to deter them or keep them away! The mice cannot get in.
You can use these 6 scents to keep mice away from your home.
---
---
---
---
---
---
---
Frequently Asked Questions

---
Conclusion
What scent will keep mice away? I would begin with one of the 6 scents identified on this page. Each one works if used correctly.
As I mentioned earlier in this post, stopping mice from entering your home is much better. That is by far the best way of keeping mice away. Once you have sealed off their entry points, you should perform monthly checks around your property for any new entrances that have appeared since the last check.
After all, mice carry some pretty bad diseases. For the health of those who live with you, mice should not be sharing the same living space as your family!
When applying these scents to your home, you should always ensure that you are protected. Let's say you need to go into the attic, you should wear a respirator to stop you from inhaling dried mouse during and feces. These can make you very sick if the mouse is a carrier of hantavirus.
You should always be safe, and if you are not confident in tackling the mouse problem, you should seek professional help.
Good luck!